Adiós a 'The Dark Crystal: Age of Resistance'
Netflix cancela la segunda temporada de la serie basada en los personajes de Jim Henson.
Son malas noticias para quienes llevan esperando un año a la nueva temporada de 'The Dark Crystal: Dark of Resistance'.
Lisa Henson, la productora ejecutiva de la serie y CEO de la Jim Henson Company ha confirmado que es el fin del viaje por el mundo de Thra. La hija del creador de 'Los Muppets' aprovechó para lanzar un mensaje de agradecimiento a todos los fans y el propio Netflix y prometió buscar nuevas formas para continuar la historia. 
Aún se desconocen los motivos oficiales de esta decisión pero el dinero ha jugado un papel importante. El rodaje de la primera temporada de la serie batió el récord del más largo en la historia de Netflix. Rodar con marionetas es un trabajo artesanal y requiere de grandes sumas de dinero para poder llevarlo a cabo.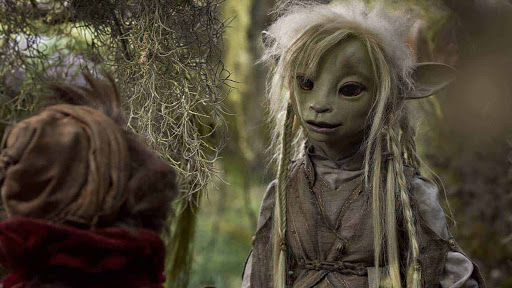 Lis
Te puede interesar...