La amistad de Sexo en Nueva York no fue tan real
Sarah Jessica Parker y Kim Cattrall, protagonistas de la mítica serie "Sexo en Nueva York", han tenido un polémico encontronazo en las redes sociales. La relación no pasa por su mejor momento (si aún queda algo de relación) y Kim Cattall lo ha dejado bien claro en Instagram.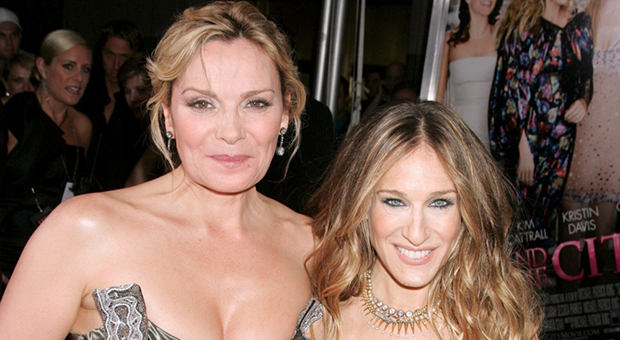 Kim publicó un mensaje en Instagram donde aparecía con su hermano en una fotografía con un texto que ponía: "Queremos agradecerles a todos en las redes sociales por su cariño y apoyo en este momento tan difícil".
It is with great sadness that myself and my family announce the unexpected passing of our son and brother, Chris Cattrall. At this time we ask for privacy. We want to thank you all on social media for your outpouring of love and support in this trying time. pic.twitter.com/n4dQAMrTvS

— Kim Cattrall (@KimCattrall) February 4, 2018
Sarah Jessica Parker mandó un mensaje de apoyo a su compañera dándole su apoyo, pero esta no se lo ha tomado tan bien y ha realizado otra publicación en la misma red social con unas declaraciones demoledoras. "No necesito tu amor o apoyo en este terrible momento Sarah Jessica Paker", dijo en la publicación. A este texto, añadió en el título de la imagen los motivos por los que esta amistad se ha roto: "Mi madre me preguntó hoy '¿Cuándo @sarahjessicaparker, esa hipócrita, te dejará en paz?'. Tu continuo contacto es un recordatorio doloroso de lo cruel que eras entonces y ahora. Déjame dejar esto MUY claro. (Si no lo he hecho ya) No eres mi familia. No eres mi amiga. Así que te escribo para decirte por última vez que dejes de explotar nuestra tragedia para restaurar tu imagen de chica buena".
La serie "Sexo en Nueva York" fue un exitazo televisivo que se emitió desde 1998 hasta 2004. Esta serie unió a estas dos protagonistas durante seis años, pero parece ser que es una relación que no va a poder resucitarse.
Te puede interesar...