Major Lazer anuncia su nuevo álbum
El trío de baile mundial formado por Diplo, Washly Fire y Ape Drums lanza 'Music Is The Weapon', su cuarto álbum, el próximo 23 de octubre. 
'Major Lazer' regresa tras una larga espera de cinco años con 'Music Is The Weapon'. El álbum contendrá temas que salieron en los últimos meses como 'Oh My Gawd' con Mr Eazife, Nicki Minajand y K4mo, 'Lay Your Head On My', con Marcus Mumford y  la nominada al Grammy Latino 'Qué calor' con J.Balvin y El Alfa, que encabezó las listas de todo el mundo. También 'Trigger' con Khalid y 'Can't Take It From Me' estarán entre el repertorio. 
Además, 'Major Lazer' llevará a cabo una serie de shows (manteniendo la distancia social) en ciudades como Houston, Atlanta y Charlotte el próximo mes. También estrena un cómic: 'Major Lazer: Year Negative One',  escrito por Alex De Campi y  dibujado por Ferry Gouw, el creador del personaje original de Major Lazer.  
La banda debe su nombre al testaferro ficticio Major Lazer, un héroe militar jamaicano que usa una metralleta como brazo porque lo perdió en una guerra secreta contra zombies. 
Recientemente 'Major Lazer' se asoció con Youtube para estrenar un nuevo docu-especial llamado 'Chasing The Sound' que se sigue al grupo hasta Ghana y Nigeria.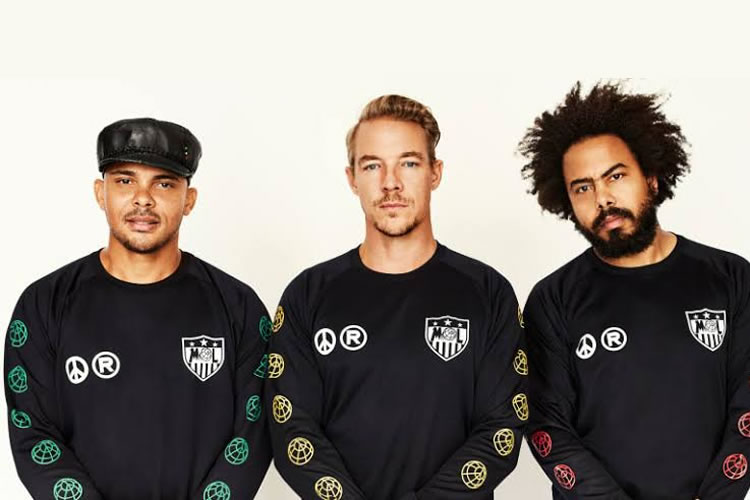 Te puede interesar...