"Memories…Do Not Open" nuevo álbum de The Chainsmokers
Su esperado álbum debut "Memories…Do Not Open" está disponible desde ayer viernes 7 de abril en formato físico y digital y cuenta con colaboraciones de Coldplay, Jhene Aiko, Florida Georgia Line, Emily Warren y Louane.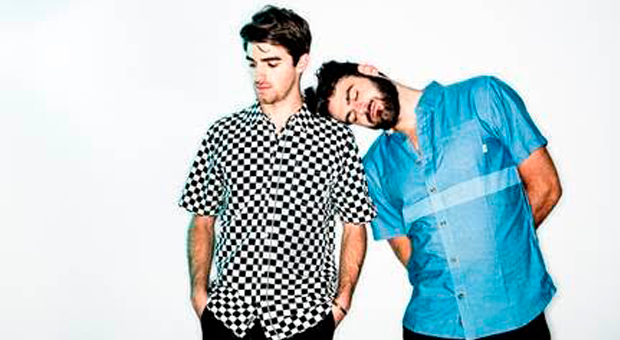 The Chainsmokers continúa su año de éxito sin precedentes superando sus propios récords. "Closer feat. Halsey," siete veces certificado con el Disco de Platino, ha superado la marca anterior como la canción que más semanas ha permanecido en el No.1 (27 semanas) en el Chart Hot Dance/Electronic Songs de Billboard.
El lyric video del single actual "Something Just Like This" junto a Coldplay estableció un nuevo récord en YouTube por ser el lyric video más visto en un solo día tras haber sido visto nueve millones de veces en las primeras 24 horas después de su lanzamiento.
 Alex y Drew se convirtieron recientemente en el tercer grupo/dúo en la historia de la música, con tres singles distintos en el Top 10 de la Lista Hot 100 de Billboard y de forma simultánea con "Something Just Like This" con Coldplay, "Paris" y "Closer feat. Halsey.
Este mes de abril, The Chainsmokers se embarcan en la Gira "Memories…Do Not Open" con la que recorrerán 40 ciudades norteamericanas. La gira pasará por los estadios de las ciudades más importantes de Estados Unidos y Canadá antes de terminar en Junio. La artista Kiiara se unirá al dúo como invitada especial en todas las fechas.
Todas las entradas para la gira que se compren online incluyen una copia de "Memories…Do Not Open". Para más información acerca de las entradas y la gira visita su web aquí.
Te puede interesar...