Nuevo tráiler de "Obi-Wan Kenobi"
Durante el Día de Star Wars se lanzó nuevo material de la serie entre este se encontraba el nuevo tráiler de la serie protagonizada por Ewan Mcgregor.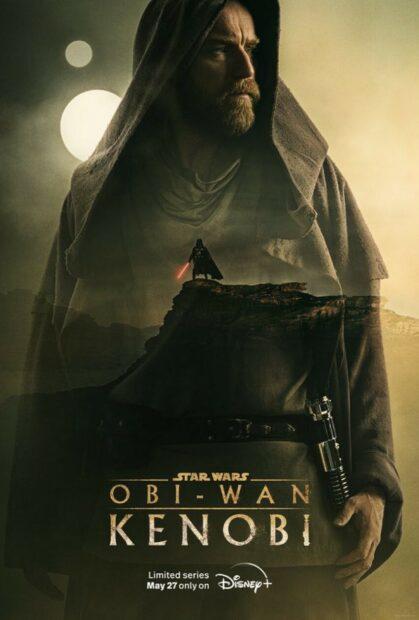 Ayer 4 de mayo, se celebró el día internacional de Star Wars («May the 4th be with you») y Disney+ decidió mostrar nuevo material de la serie "Obi Wan Kenobi", entre los que se encontraba el tráiler final de la serie.
En este tráiler nos han mostrado un poco más de la vida de Obi-Wan tras los sucesos ocurridos en La Venganza de los Sith (han pasado diez años) y como el Imperio Galáctico ha dado la orden de capturarlo. También hemos podido ver a otros personajes como el tío Ben, el Gran Inquisidor o el pequeño Luke.
Pero había un personaje que todo el mundo quería ver: Darth Vader/Anakin Skywalker. Hayden Christensen retoma este papel casi veinte años después, en el tráiler observamos el panel de control en el pecho, la respiración entrecortada y la mirada de terror de Obi-Wan en el momento en el que terminar de ensamblar el traje de Vader.
La serie "Obi-Wan Kenobi" tendrá un total de seis episodios y los dos primeros episodios se estrenarán el 27 de mayo en Disney+.
Te puede interesar...