'The Rhythm of the Night' el primer musical de DJ Nano
El artista estrenó el pasado mes de marzo el musical "'The Rhythm of the Night' el primer musical con música en directo y que te transporta directamente a los 90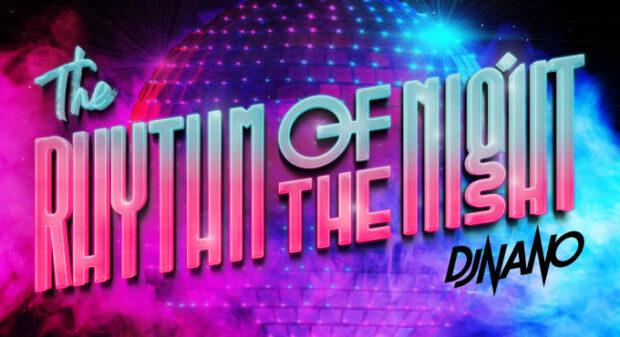 La historia se sitúa en 1993, cuando un grupo de amigos de Moratalaz empiezan a descubrir la noche madrileña, la música electrónica y también el amor, el sexo… todo esto mientras recorren las discotecas más míticas de la ciudad.
"The Rhythm of the night" es la primera obra de teatro con música electrónica en directo, además es el primer musical del madrileño Dj Nano, con una carrera de más de 25 años consiguiendo éxito tras éxito. como productor y director musical.
Un guion además acompañado de las músicas más emblemáticas de esa época, cuyo repertorio ha sido seleccionado por DJ Nano y que nos llevará por un viaje de luces y sombras.
Durante toda la función las canciones más famosas de los 90 acompañan a los actores y al público transformando el en una pista de baila, siendo parte activa del musical. Además, cada noche el musical cuenta con Djs invitados liderados por DJ Nano.
DJ Nano referencia y estandarte indiscutible del panorama dance nacional, inicia su carrera a principios de los 90, trabajó como residente en diferentes salas de Madrid entre 1994 y 1997.  Ha actuado también por toda la geografía española e incluso en países como Italia, Inglaterra o Francia entre otros muchos.
Ha ganado diferentes premios durante su carrera, destacan el de mejor dj nacional como Dj Nano y mejor dj electrohouse, mejor dj/promotor con su fiesta Oro Viejo y a veces el de mejor radio dj del país por su show OMITS!
Sinopsis oficial del musical
"The Rhythm of the night" es una obra teatral de la historia de Josito, (Madrid, año 1993) un joven y brillante estudiante de Telecomunicaciones que descubre el mundo de la noche, el amor, el sexo, la música electrónica y la ruta del Bakalao. Es la historia de miles de Jositos de una época desenfrenada. Un viaje al recuerdo y a las emociones que nos volverán a situar en los 90´s pasando por Attica, Chocolate, Barraca, New World y tantas y tantas discotecas que formaron parte de "El ritmo de la noche"
The Rhythm of the night todos los viernes a partir de las 23:00 en el Teatro Caixabank Principe Pío de Madrid, puedes comprar tus entradas aquí
Te puede interesar...