«The Walking Dead» retrasa el final de su última temporada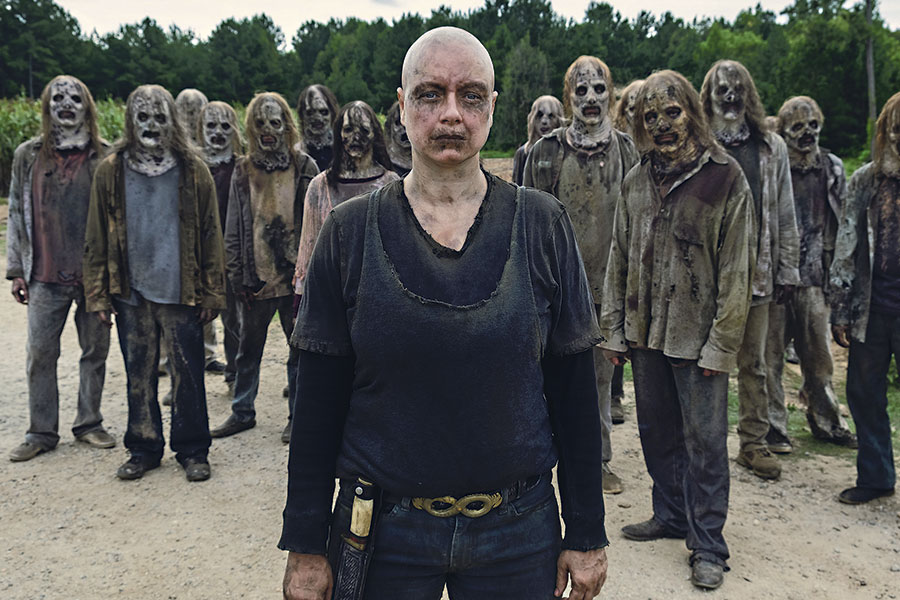 El final de la décima temporada de «The Walking Dead» se demora por la crisis del coronavirus.
La crisis sanitaria, consecuencia de la rápida expansión de la pandemia de COVID-19, está causando estragos en muchos sectores. La industria audiovisual también se está viendo afectada, y la mítica serie «The Walking Dead» es un ejemplo más.
Esta producción de la franquicia AMC ya ha sufrido retrasos a lo largo de prácticamente todo su desarrollo. Ahora, este último contratiempo viene de manera inesperada debido a la situación actual. Finalmente, la ficción matriz de AMC tendrá que recortar la emisión de su última temporada, puesto que resulta imposible terminar el episodio final.
Si bien este último capítulo debía haberse emitido el día 12 de abril, la temporada clausurará con su decimoquinto episodio el domingo 5. Más tarde, se dará el final que se había previsto en un origen, pero en forma de un especial a lo largo de este año. Por otro lado, el coronavirus también ha hecho la producción de la undécima temporada se postergue, provocando que el habitual estreno a comienzos de otoño de la serie, se retrase.
Así ha confirmado la noticia la cuenta de Twitter del universo televisivo de «The Walking Dead», alegando que «los sucesos actuales han hecho lamentablemente imposible completar la postproducción del final de la décima temporada la serie».
(1/2) Current events have unfortunately made it impossible to complete post-production of The Walking Dead Season 10 finale, so the current season will end with its 15th episode on April 5. The planned finale will appear as a special episode later in the year. pic.twitter.com/DDkVd63ThU

— The Walking Dead on AMC (@WalkingDead_AMC) March 24, 2020
Te puede interesar...