The Weekend, vendado y magullado en los American Music Awards 2020.
La gala de los American Music Awards sin duda ha dado mucho de qué hablar, pero uno de los grandes protagonistas fue The Weekend.
La gala celebrada en el Microsoft Theatre de Los Ángeles y sin público, debido a las restricciones de salud por el COVID-19, el artista dio más que hablar por su look, que por sus nominaciones.
Apareció con un traje rojo y negro, con la cara vendada y llena de magulladuras. Fue para continuar con su trabajo 'After Hours'. En su videoclip de 'Blinding lights', el artista salía golpeado por dos porteros de un club. El artista quiso mantener la estética del videoclip. Algo que sin duda, ha dado de qué hablar.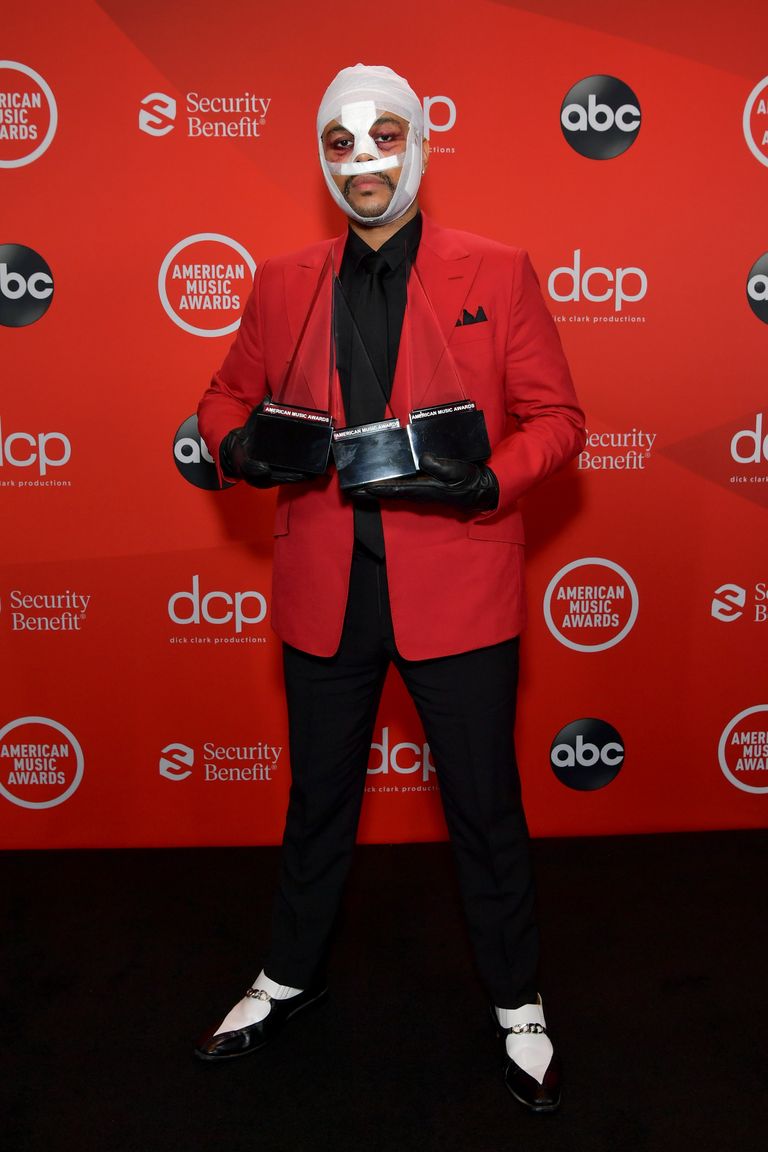 Te puede interesar...