Varios artistas tocarán en el nuevo disco de Halsey "If I Can't Have Love, I Want Power"
Entre todas las estrellas se encuentra Dave Grohl, líder de Foo Fighters.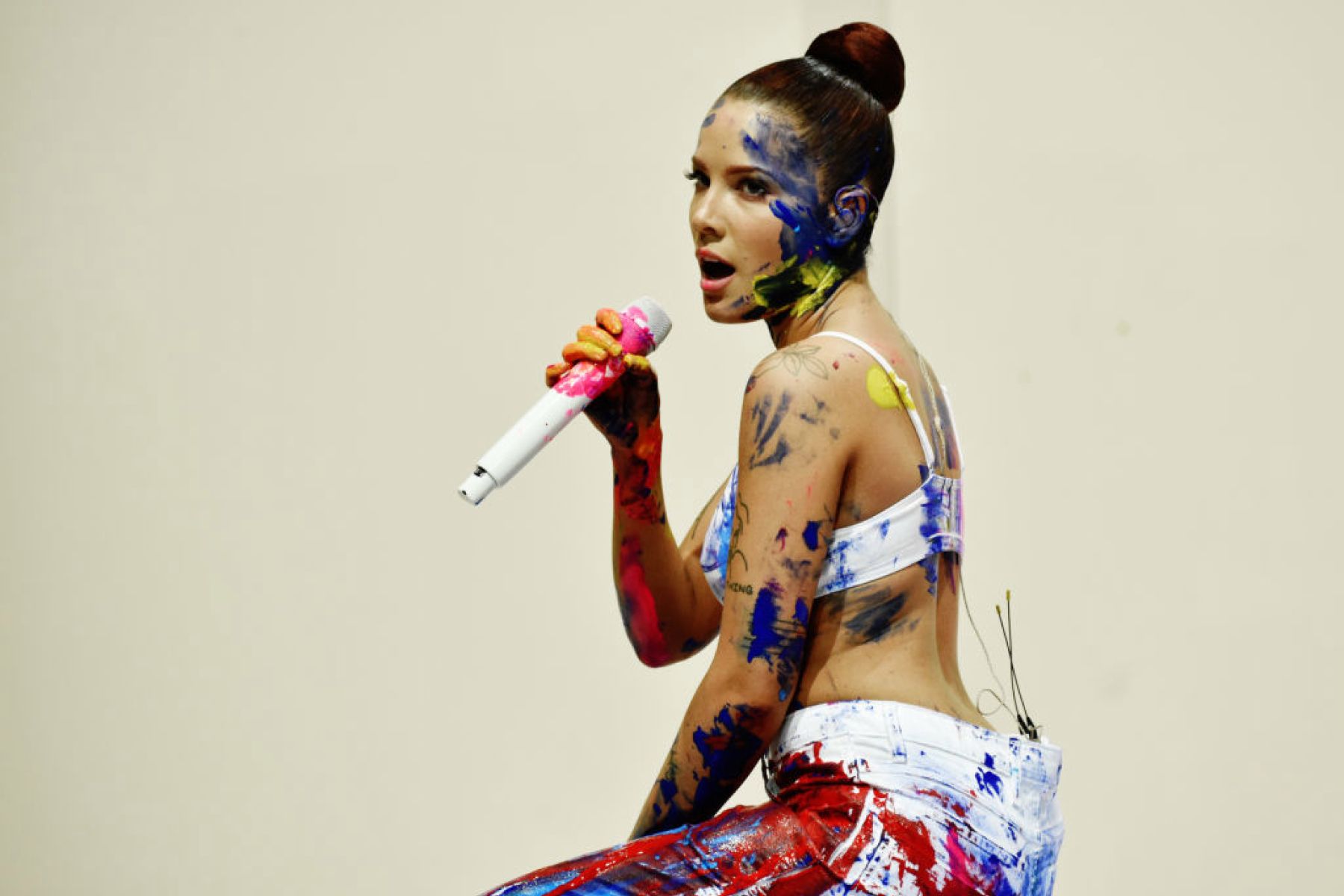 Ya han pasado dos largos meses desde que la estrella del pop Halsey anunciara que estaba trabajando en su cuarto álbum "If I Can't Have Love, I Want Power". Ya anunciaba que este álbum presenta un estilo completamente distinto a sus anteriores trabajos y de su interés por involucrarse en ritmos influenciados por el punk rock. Con esta dirección en mente comenzó a trabajar con Trent Reznor, líder de Nine Inch Nails, y Atticus Ross.
Halsey ha compartido avances de el próximo material, pero hace poco reveló con los artistas que ha colaborado. El repertorio lleno de nombre destacados de la industria musical incluye a el líder de Foo Fighters, Dave Grohl, el guitarrista de Fleetwood Mac, Lindsey Buckingham, el músico Dave Sitek de TV on the Radio, el productor electrónico Kevin Martin, Jack Dangers de Meat Beat, Pino Palladino, el baterista de jazz Karriem Riggins y Alan Moulder, quien se supone ha mezclado varios temas.
Dave Grohl tocará la batería como en los viejos tiempos, cuando pertenecía a Nirvana, e interpretará la canción "Honey". Por otro lado, Lindsey Buckingham tocará la guitarra en el tema "Darling" del tracklist.
"If I Can't Have Love, I Want Power" de Halsey verá luz este viernes 27 de agosto a través de Capitol Records. Contará con 13 canciones llenas de sonidos pesados. Se tratará de un viaje audiovisual, ya que el estreno viene acompañado de una película, con el mismo nombre, que se proyectará en cines de Canadá y Estados Unidos, además de Reino Unido y Europa durante el 25 y 26 de agosto. Algunas fechas, así como el enlace para comprar las entradas y reservar el álbum aquí:
If I Can't Have Love, I Want Power

August 25th US & Canada IMAX showings

August 26th UK / EU IMAX showings

August 27th ALBUM out globally

August 28th NEW @IMAX showings

August 29 global @momenthouse performance stream

tickets & pre-order @ https://t.co/gfDQn6nPv2 pic.twitter.com/F9kRADRUFV

— h (@halsey) August 22, 2021
Te puede interesar...