Lucrecia Dalt anuncia "¡Ay!", su nuevo disco
Lucrecia Dalt ha anunciado un nuevo álbum, ¡Ay!, que llegará a través de RVNG Intl el 14 de octubre. Descubre el vídeo musical del primer single del álbum No tiempo, en el que une el bolero con la ciencia ficción.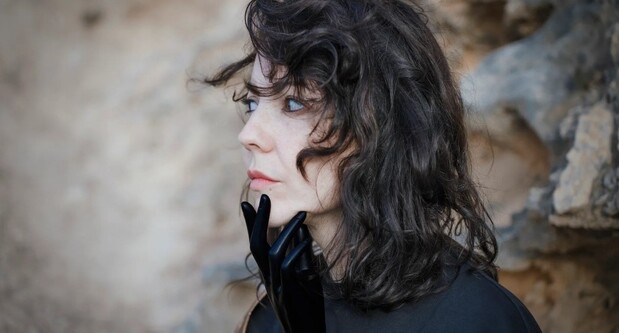 La artista sonora, intérprete, compositora y ex ingeniera geotécnica colombiana Lucrecia Dalt, afincada en Berlín, ha compartido el primer single del disco No tiempo, que "explora la ingravidez" sobre un fondo de teclas temblorosas y maderas de ensueño.
"Este fue el primer tema en el que pensé en cómo podía unir estas dos cosas tan dispares: el bolero y la ciencia ficción", explica sobre No tiempo.
La continuación del álbum de 2020 No era sólida, también publicado en RVNG Intl, ve a Dalt mezclar el bolero tropical, la salsa y el merengue de su infancia en Colombia con su característica narración y producción experimental inspirada en la ciencia ficción. Este nuevo LP sigue a sus recientes partituras para la serie de HBO The Baby y el largometraje de terror corporal The Seed.
La idea detrás del vídeo musical de ciencia ficción de No tiempo fue concebida por Dalt, creada por Aina Climent en Mallorca y filmada en la montaña Galatzó de España.
Te puede interesar...