Rihanna dice que su próximo proyecto musical será «muy diferente»
La cantante impactó desde que apareció en la escena musical pero está ausente desde hace mucho tiempo y sus fans desean su regreso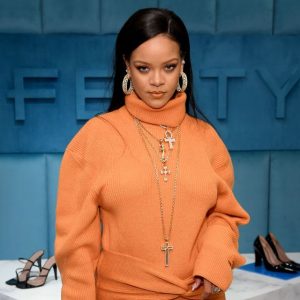 Ha pasado mucho tiempo sin que tengamos música inédita de Rihanna. Ahora, según Apnews, la artista ha dicho que su próximo álbum «será completamente diferente». Las declaraciones se producen junto a la promoción de su último show de Savage X Fenty. La artista también ha dicho que se ha estado «divirtiendo» grabando «inesperada» su nueva música.
Este fue el momento, tan esperado en el que habla de ello:
Rihanna says her next album is "going to be completely different." Promoting her latest Savage X Fenty Show, the pop star says she's been "having fun" recording new music. pic.twitter.com/tOkty4ONAf

— AP Entertainment (@APEntertainment) September 22, 2021
Por el momento, habrá que seguir esperando pero, al menos, sabemos que su actividad musical es un propósito que está en marcha. 
De momento, lo más cercano será mañana viernes 24 de septiembre con la iniciativa 'Savage X Fenty Show Vol. 3', que se transmitirá en Amazon Prime Video con su marca de lencería y actuaciones de Bia, Normani, Daddy Yankee y Ricky Martin.
Te puede interesar...