Ferry Corsten Lanza Chronos!! Su Livestream Digital
El artista lanza varias alternativas para disfrutar de su show…
Como ya anunció en su programa Corsten´s countdown, que se emite en Unika FM, Ferry va a lanzar la oportunidad de ver su sesión en directo a través de los livestreams. 
Tendrán lugar en tres fechas muy especiales!
October 30 – Relive the Past (una mirada a revivir el pasado) 
December 4 – A Celebration of the Present (Ferry Corsten's Birthday party) (La celebración del presente y el cumpleaños de Ferry) 
December 31 – Explore the Future (NYE Countdown Event)  (Mirada al futuro con la cuenta atrás para el año nuevo).
Si quieres tener toda la información no te pierdas nuestras redes sociales y las de Ferry!
www.ferrycorsten.com
facebook.com/FerryCorsten
soundcloud.com/ferry-corsten
youtube.com/user/Ferrycorstenofficial
instagram.com/ferrycorsten
twitter.com/FerryCorsten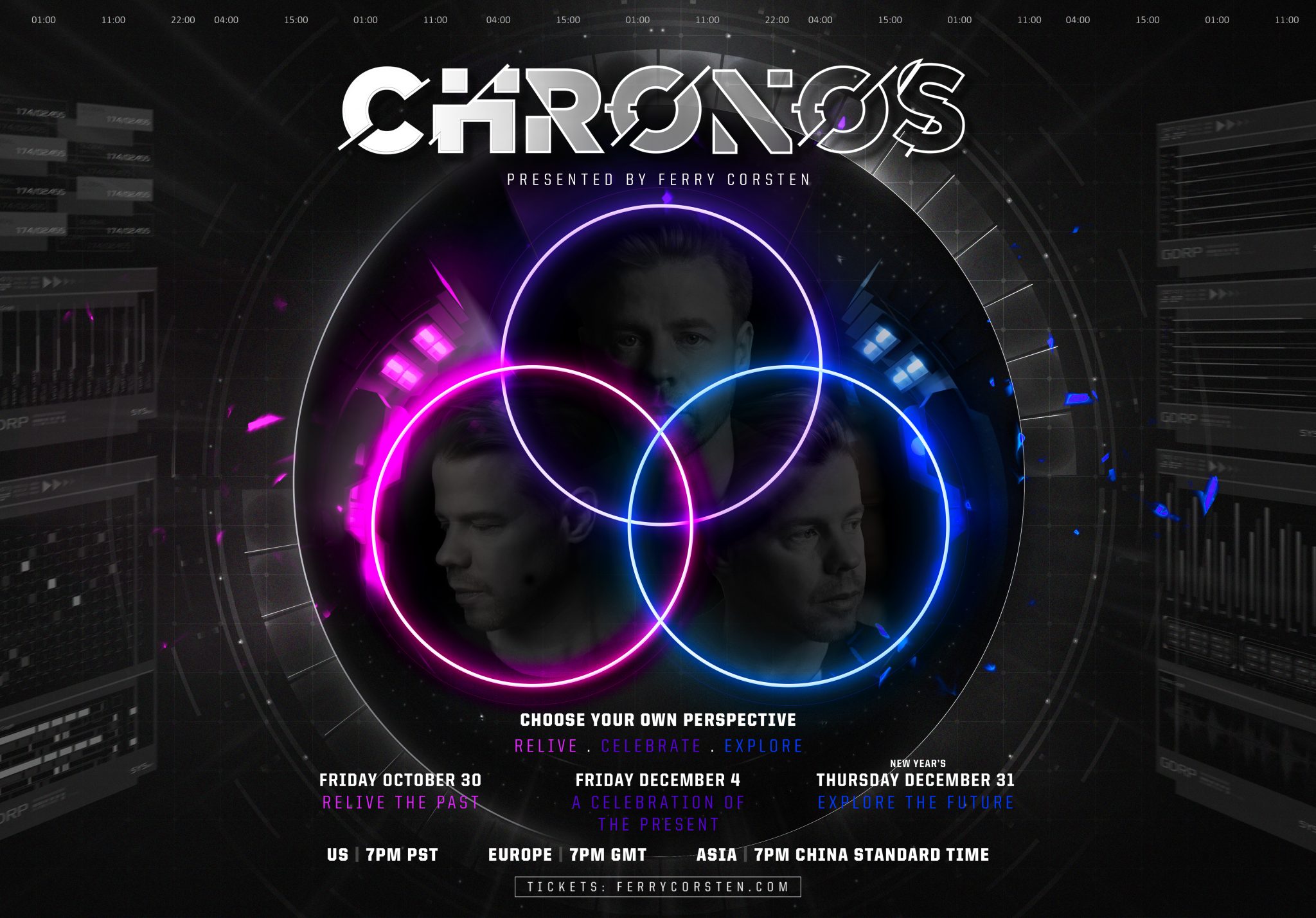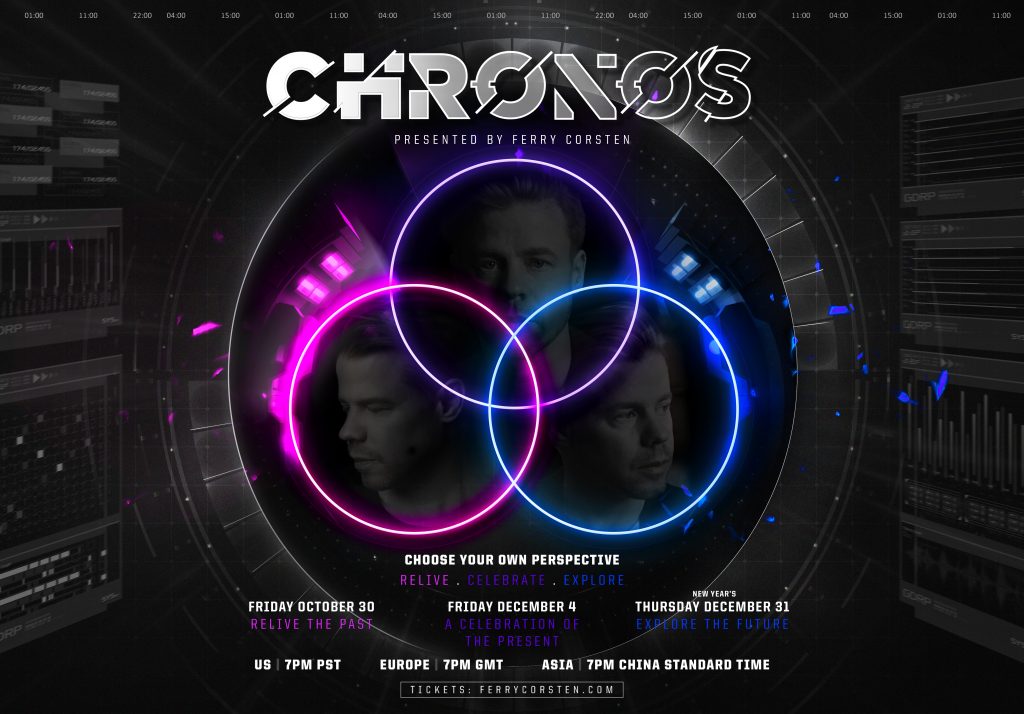 Te puede interesar...